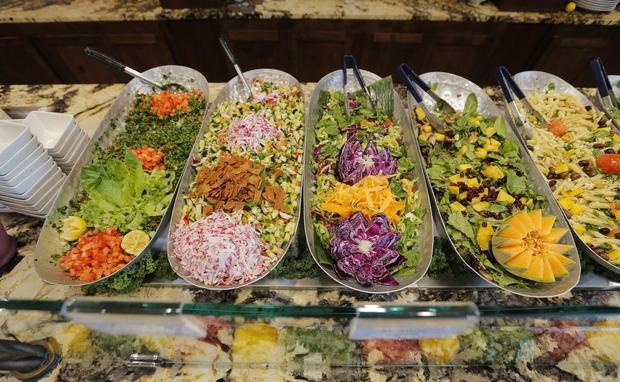 One of the best things about living in Positano is the great selections of restaurants and eateries within walking distance of your doorstep. Whether you're meeting a friend for an afternoon bite or stepping out of the office for quick grab-and-go, we've got you covered with our list of the best lunch spots in Las Colinas.
Andalous Mediterranean Grill
Andalous is a hot spot in Las Colinas for a reason! Enjoy a new twist to the old traditions with decadent dips, warm handmade bread, charcoal cooked kababs, and tempting desserts. The diverse menu offers a variety of choices for any low calorie, low carb, or vegetarian diet.
Via Reál
Via Reál offers an elegant take on Mexican and Southwestern cuisine. Perfect for a business lunch or celebratory drinks, this upscale eatery has been an institution in the Las Colinas restaurant scene since it first opened in 1985.
Empa Mundo
For a quick bite on the go, look no further than Empa Mundo. This local favorite (consistently #1 on Yelp!) serves up hot handmade Argentinian-style empanadas with a variety of fillings, from mouthwatering Texas Brisket to their sweet and savory Guava & Cheese. Not to be missed!
I Fratelli Ristorante
At I Fratelli Ristorante, you will find warm, sincere service and simple handmade Italian food. Old favorites like chicken Parmigiana, lasagna, and fettuccine Alfredo made with handmade sauces share the menu with modern lighter fare and small plates, including stuffed mushrooms and calamari. Voted Best Pizza in Dallas 2015!